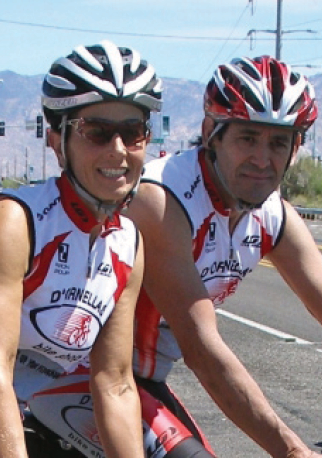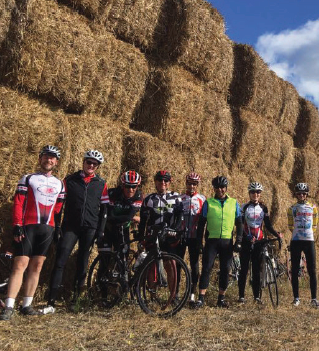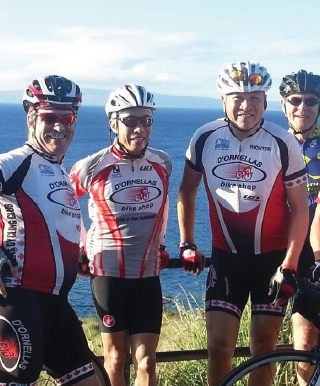 DEDICATION AND COMMITMENT TO THE SAFETY
AND DEVELOPMENT OF OUR RIDERS
Everyone is welcome to join D'Ornellas Cycling Club, whether you are new to cycling or whether you are a road bike enthusiast who has cycled for thirty years. We have members from all walks of life, men and women of all ages. Our members love road cycling, enjoy riding in a group on a disciplined ride and want to have fun with great people.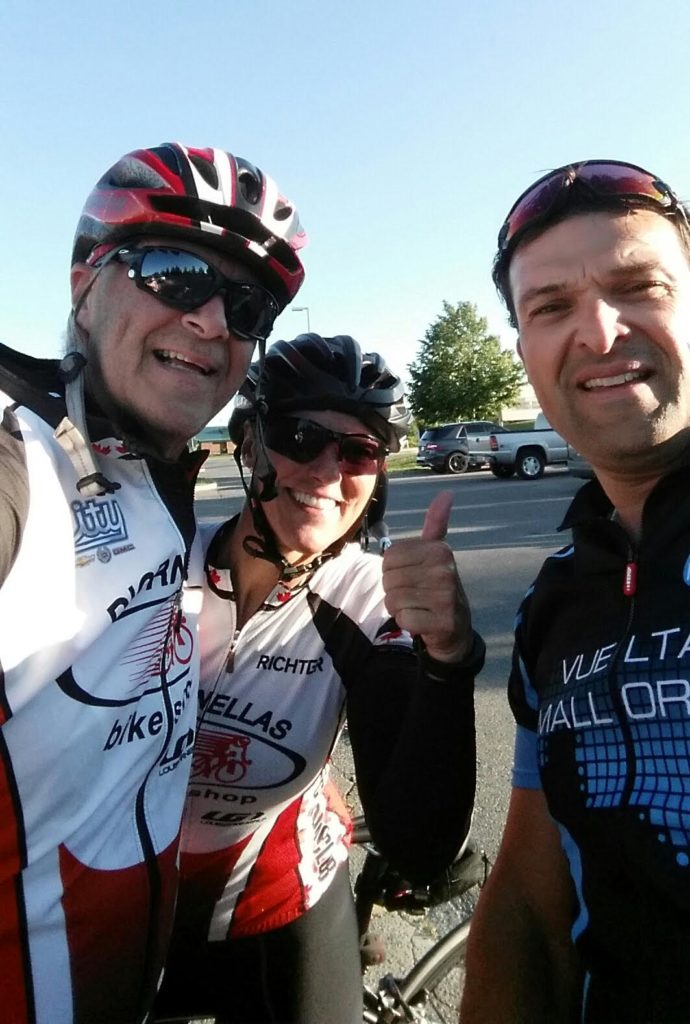 Membership has it's privileges
Experienced, enthusiastic and helpful riders from whom new members can learn more about bike riding while improving their skill and fitness levels.
Saturday organized club group rides from the D'Ornellas Bike Shop at various distances and speeds.
Weekly riding skills group to teach and improve your riding skills in a pack, echelon and paceline.
Weekday and Sunday alternate start rides (from locations in Toronto, Markham and Richmond Hill).
Many of these rides are accompanied by Eon D'Ornellas, four time Olympian and two time Canadian National Road Racing Champion. Eon is very supportive to new and existing members; he has created a club environment where more experienced members share their cycling expertise, knowledge and technique to newer members.
10% discount at D'Ornellas Bike Shop.
Social events such as post-ride shop events, Heart and Stroke Fund Raising Ride, BBQ's and the annual end-of-season Awards Dinner.
Annual Spring Classic.
Participation in the Club's annual road race series and criterium in conjunction with the Markham Giro.
And most importantly, cycling with a great group of cyclists, just like you.
ONLY CLUB MEMBERS CAN JOIN OUR RIDES
All Saturday group rides start from D'Ornellas Bike Shop at Lawrence and Pharmacy.
You must be a registered club member before you can join any D'Ornellas Cycling Club group rides.
So, if you haven't joined or renewed, now is the time to do so!
---