We are pleased to announce our Girlz Ride schedule for 2017
Next Ride – Sunday August 27th
Come out and celebrate women in cycling with the Girlz of D'Ornellas group rides! Whether you're an accomplished rider, a first timer or anything in between, this ride will help you strengthen your relationship with your bike and other women who ride.
We always split into groups based on experience and fitness level. Our ride leaders will be sharing their expertise and passion for cycling. If you like your ride double espresso or decaf latte we got you covered!
The ladies rides are Free of charge, but please RSVP for the dates that you expect to attend, so that we can plan our groups.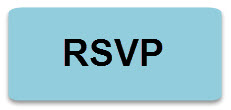 2017 Dates
Saturday, 13 May 2017 (8:30 AM to 12:30 PM) In conjunction with the OCA's #ONWomensRideDay initiative
Sunday, 11 June, 2017 (8:00 AM to 12:00 PM)
Sunday, 16 July, 2017 (8:00 AM to 12:00 PM) – Special Guest Ride Leader
Sunday, 27 August, 2017 (8:00 AM to 12:00 PM)
Sunday, 10 September, 2017 (8:00 AM to 12:00 PM)
Sunday, 15 October, 2017 (8:00 AM to 12:00 PM)
Non D'Ornellas Cycling Club members are invited to attend and try one ladies ride free of charge. However, please note that you must join DCC or carry OCA Insurance through another club for your subsequent rides with us. So, go ahead. Choose one date or all six. We hope to see you there!
What to bring:
A road bike, helmet, water bottle and a smile!
In order to divide the groups up please tell us a bit about your riding experience (how long you have been riding, do you ride in a group, what distance do you typically ride): dornellastraining@gmail.com
Visit our Facebook Album for all the pictures from previous rides.