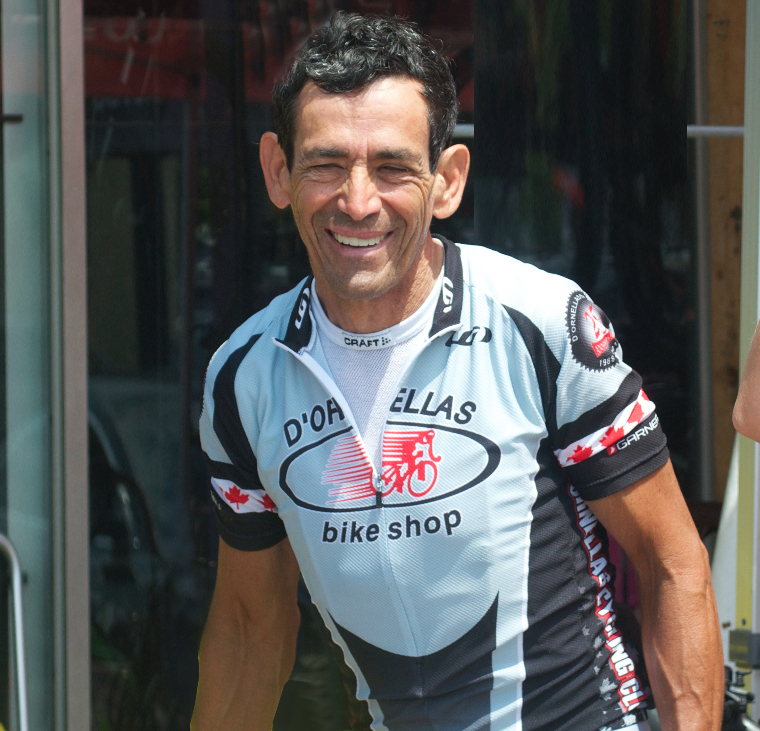 PASSION, KNOWLEDGE, CAMARADERIE, FUN
D'Ornellas Cycling Club is a Toronto road bike club composed of men and women who share a love of road cycling. If you are new to the road bike sport, we offer a skills ride. If you are an advanced cyclist but are looking for more distance, we have a ride for you. If you are looking for distance, speed with some competitive spirit thrown in, we have a ride for you too. Each ride has a ride leader who controls the group and ensures that each rider is looked after and at a minimum, knows the way home.
Our bicycling club's most popular days are Saturday and Sunday mornings, but it is common to have rides most days of the week. Rides start in Toronto at Lawrence & Victoria Park with a pick up point in Markham at 14th Avenue & Birchmount. Some of our rides start in Richmond Hill near Elgin Mills and the 404 highway. Many of our members live in Toronto, Scarborough, Markham, Stouffville, Richmond Hill, Thornhill, Woodbridge, Concord and Vaughan. You can find complete Ride details under the Ride tab.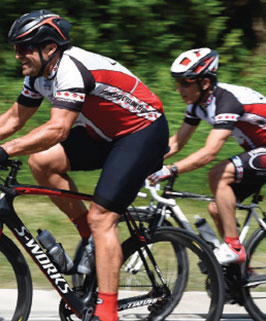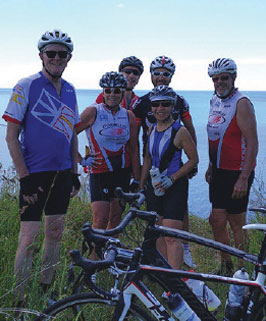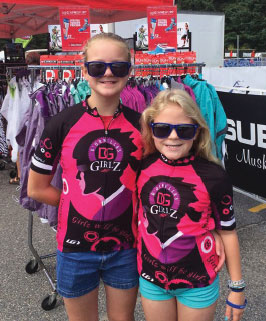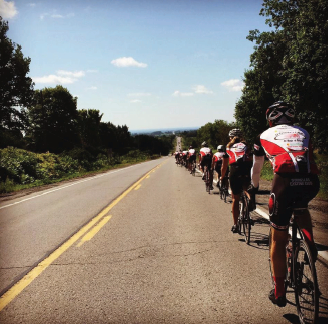 Most of us are just regular recreational cyclists who enjoy a disciplined group ride without the competition. But some members participate at road bike races in Toronto and around Ontario. Our multisport racers compete provincially, nationally and internationally, ranging from short course Triathlons and Duathlons, up to the Ironman World Championships.
DID YOU KNOW?
The cycling club was started over 25 years ago by Eon D'Ornellas and is known as one of the more organized road bike clubs in Toronto that offers distance, variety and disciplined group rides. Eon D'Ornellas is a four time Olympian and two time National Road Racing Champion. Eon formed the D'Ornellas Cycling Club to promote the sport of road cycling and bicycle racing. Eon is a regular club cyclist and imparts his knowledge and love of the sport to road bike cyclists at all levels. If you have been asking yourself whether you should join a cycling club, come and check us out, you will become a better cyclist by learning from other members. Many of our cycling club members shop at D'Ornellas Bike Shop which caters to all disciplines of competitive and recreational cycling and carries a large inventory of bicycles, clothing and accessories – but most importantly, the bike shop makes sure your bike is fitted to you.
ONLY CLUB MEMBERS CAN JOIN OUR RIDES
All Saturday group rides start from D'Ornellas Bike Shop at Lawrence and Pharmacy.
You must be a registered club member before you can join any D'Ornellas Cycling Club group rides.
So, if you haven't joined or renewed, now is the time to do so!
---